Many of us love to grow Chillies, they are very versatile and as long as you have a sunny window almost anyone can grow them! There is also such a wide array of different varieties that you can grow depending on your own personal tastes, from something like a Banana Pepper which are mild enough to eat raw, Jalapenos which are a versatile medium heat pepper used often in salsa or toppings on a pizza. Going up the scale you'll find the Apache which is a high cropping hot pepper which I find great in every day cooking, my personal favourite is the super hot habanero which if used in the right amount gives a wonderful flavour. Right at the top of the scale you have varieties like the Carolina Reaper which definitely aren't for the faint of heart.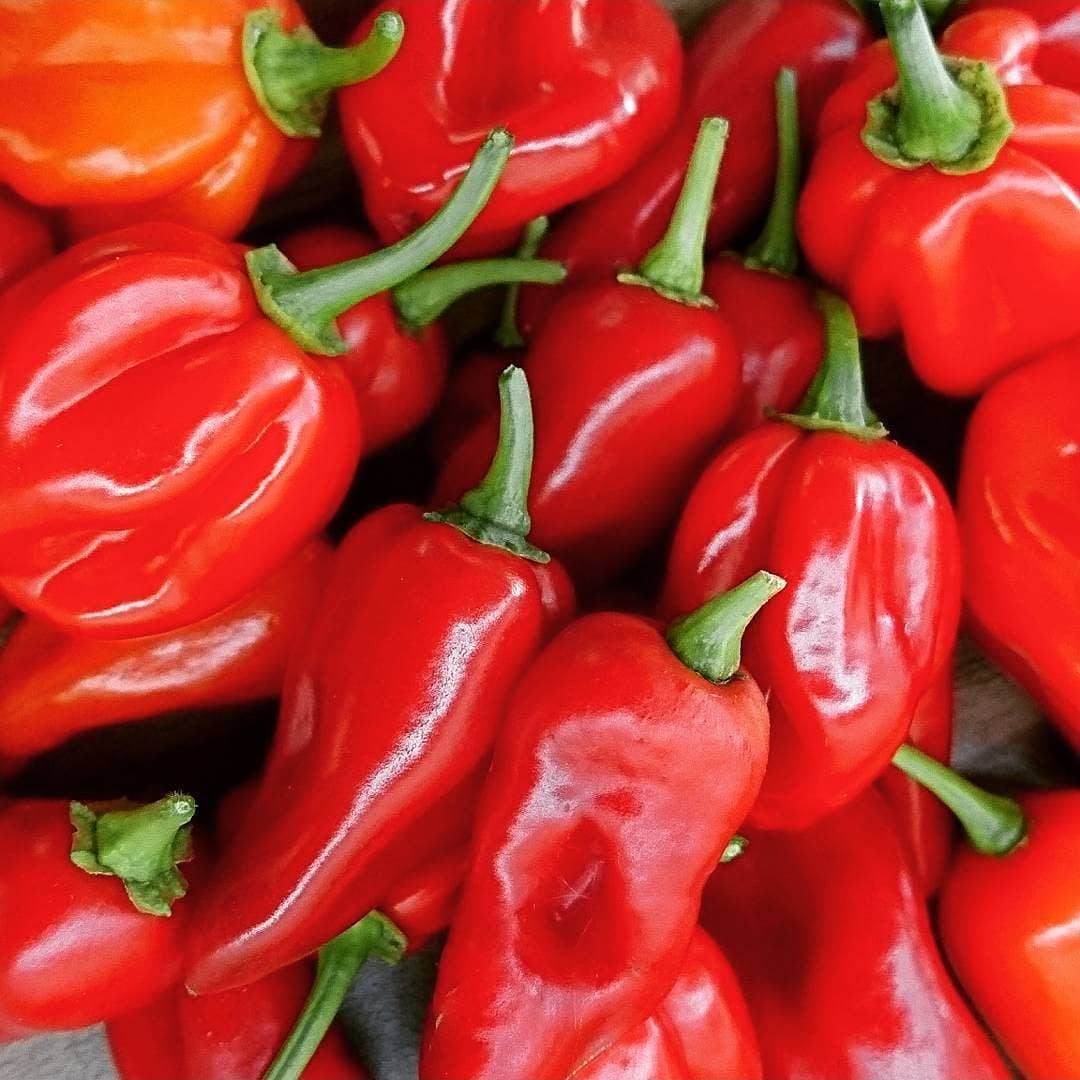 You can find our Chilli seed kit here which contains 3 of the above mentioned varieties plus everything you'll need to get them growing.
So if you've grown chillies it's likely you have grown the heat that suits your palette, which is fine for this recipe as you should use your preferred chillies to make this sauce that way you know you will enjoy it rather than end up with a bottle of something too hot to handle!
To start with you will need to sterilise a glass bottle to transfer your sauce in to once ready, I use a Kilner bottle, you can pick these up from most shops. Clean with warm soapy water and rinse before placing in a pre heated oven @ 160 degrees for around 10 mins.
To make the sauce you will need:
24 Chilli Peppers topped and sliced
6 Garlic cloves (crushed)
1 Small onion (finely chopped)
1/2 tsp Salt
2 cup Water
1/4 cup White vinegar
2 tbsp Caster sugar
Add the Chillies, garlic and onion to a pan with a splash of oil and cook on a medium heat for 5 minutes stirring frequently.
Now add the water and simmer over a low heat for 20 minutes before removing from the heat and allow it to cool slightly
Once you have left this to cool slightly (because you dont want to burn yourself with splashes) use a stick blender to make a puree
Now and the remaining ingredients and blend in to a sauce. Pour this in to your bottle/s and store in the fridge. 
I always recommend testing just a very small amount first, by dipping a cocktail stick in and taste. Before diving in you are going to want to know how hot your sauce is!